---
I want to send you a paperback copy of The Empowered Artist
. Learn more at
www.bob-baker.com/buzz/paperback-bundle/
---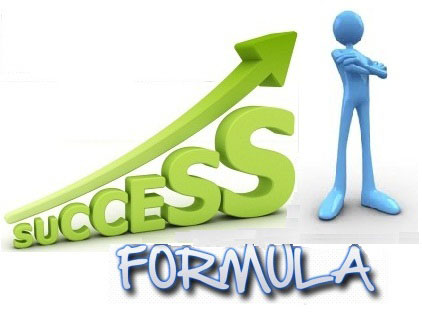 Want to know the secrets to self-publishing success?
They may not be as mysterious and elusive as you might think.
A music business blogger named Bob Lefsetz wrote a great post on this topic recently. These two simple sentences in particular really stood out for me:
"Only the best and the brightest, the top of the elite, make it in the democratic Web/self-publishing world. Without all the marketing, without all the hype, all you've got is the naked product — and it had better be damn good."
Brilliant!
What inspired Lefsetz was a New York Times article on 26-year-old author Amanda Hocking. As you may already know, over the past year or so, she's become the poster child for self-publishing success in the book world.
After writing several novels and honing her writing chops in obscurity since she was in elementary school, Hocking decided to write in a specific genre (paranormal romance) and in a style that she felt had potential commercial appeal.
Still, traditional publishers rejected her over and over again. In the spring of 2010, she self-published her first novel as an ebook on Amazon (which is fairly easy to do). She started getting a steady trickle of sales right away.
As sales grew she wrote and submitted more novels to the Kindle store and other online ebook retailers.
Things snowballed far beyond her wildest expectations. It's been reported she made about $2 million USD in 2010. And in 2011 she signed a $2 million deal with a major book publisher for a three-book series.
Of course, as Lefsetz points out on his blog, there are not a lot of indie authors out there enjoying Amanda Hocking's huge sales numbers (although I read about new modest success stories all the time). In the indie music world, the same can be said for success stories like Jonathan Coulton (who grossed a half million dollars in 2010 as an unsigned, independent artist).
It would be easy to write off both of these examples as flukes and discredit their success instead of celebrate it (and, believe me, MANY people do). But not honoring what led to their good fortune is shortsighted.
Here are the traits that both Hocking and Coulton share:
They are both prolific; they have created a vast body of work over the years
Through years and countless hours of effort, they have honed their craft and created books and music that a certain slice of the population deems "damn good"
They have been willing to use the Internet and the digital tools available to them to connect with an audience
They create even more books and music to feed the appetite of their existing audience, which further grows their fan base and income streams
There's your modern day formula for success — at indie book publishing, music and anything else, for that matter!
To reinforce these steps, here's the "business model" that musician Jonathan Coulton recommends:
"You need to work extremely hard, make music that is great, and find people to buy it from you. The end."
What are YOUR thoughts on these modern DIY success traits? I welcome your comments.
-Bob
P.S. Here are links to the Bob Lefsetz blog post, the Amanda Hocking article, and Jonathan Coulton's blog.
4 comments